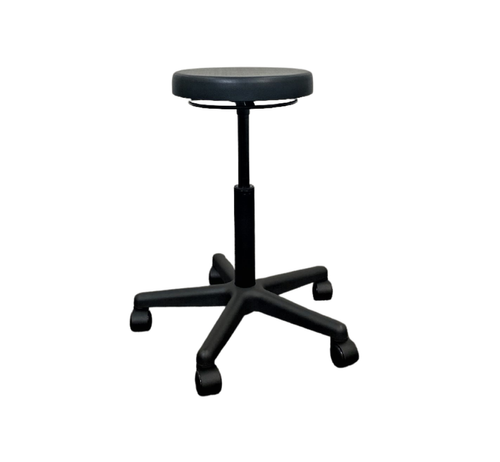 Measurement
Adjustable height: 490mm- 660mm
Seat Diameter: 310mm
Cleaning and Disinfection
Regular cleaning is recommended in order to maintain the quality of the trolley. Avoid using rough or sharp materials and abrasive chemicals. Disinfection can be achieved by using any hospital grade disinfectant.
Warranty Information
Medical Stools are engineered and manufactured to the highest standards. All our products are warranted to be free from defects at time of purchase. Kick Buckets that fail due to defects will be replaced or repaired for a period of one year from date of dispatch. Our warranty does not cover damaged items due to abuse, misuse or normal wear and usage.