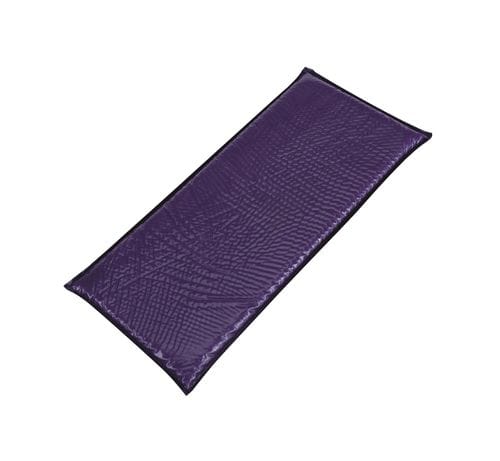 Gel Duraboard Pad (Short/Wide)
The Signature Clinical Furniture Gel Products are manufactured from a latex-free and silicone-free polymer gel. Designed to not leak even if punctured or bottom out, this item is perfect for supporting the person. The Gel is tissue equivilent to emulate human skin, preventing individuals from decubitus ulcers and pressure injuries. The Gel Duraboard Pad is resistant to microbial growth and is easy to clean and sanitise.
Measurements
380mm(L) x 150mm(W) x 10mm(H)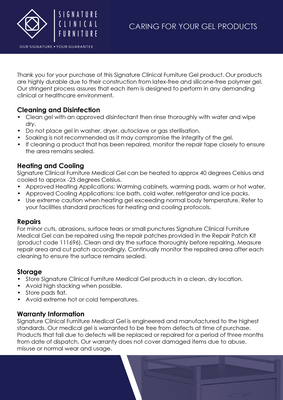 Warranty Information
Gel Pads are engineered and manufactured to the highest standards. All Signature Clinical Furniture products are warranted to be free from defects at time of purchase. Gel Pads that fail due to defects will be replaced or repaired for a period of one year from date of dispatch. Our warranty does not cover damaged items due to abuse, misuse or normal wear and usage.